Poprawa bezpieczeństwa




żywności poprzez




eliminowanie

m

i

kotoksyn
Jak wiadomo, pasza ma bezpośredni wpływ na wydajność zwierząt, powinna być jak najwyższej jakości nie tylko ze względów produkcyjnych ale być może przede wszystkim – ze względów bezpieczeństwa. Powszechnie występujące w paszach mikotoksyny są pozbawione smaku i odporne na działanie temperatury więc bardzo istotnym jest, aby nie dopuścić do ich nadmiernego pobrania przez zwierzęta. Ich spożycie może mieć dramatyczne skutki, pogorszeniu ulec może nie tylko odporność i zdrowie zwierząt, ale w efekcie także jakość produktu końcowego. Agrimprove opracowało szereg wysoce skutecznych środków wiążących toksyny, które zmniejszają bioaktywność zarówno polarnych, jak i niepolarnych mikotoksyn, chronią przewód pokarmowy i eliminują stres oksydacyjny. Jak zwykle, nasze wyniki mówią same za siebie. Skuteczność naszych środków wiążących toksyny została udowodniona przez liczne analizy poubojowe, które miały za zadanie ocenić jakość mięsa ze stad, w których były stosowane nasze rozwiązania.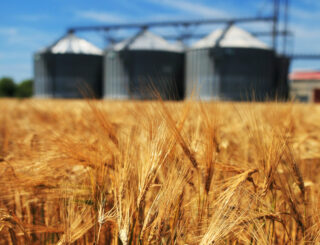 Zwalczanie
m
i
kotoksyn
Mikotoksyny to toksyczne związki wytwarzane przez grzyby, należące głównie do rodzajów Aspergillus, Penicillium i Fusarium. Przy sprzyjającej temperaturze i wilgotności, grzyby te namnażają się i mogą wytwarzać mikotoksyny. Ich obecność w  paszy oraz żywności ma negatywny wpływ na zdrowie zwierząt i ludzi, powodują m.in.  nieprawidłowości w funkcjonowaniu układu rozrodczego, pokarmowego, obniżają odporność oraz zaburzają pracę wątroby i nerek. Dzięki szerokiej gamie  produktów skutecznie wiążących toksyny pomagamy Hodowcom zwalczać problem związany z występowaniem mikotoksyn w ich gospodarstwach.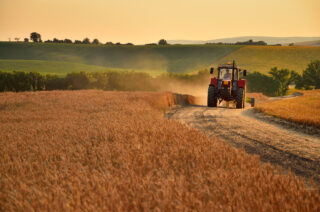 Połączenie najlepszych dostępnych rozwiązań
Unikalne portfolio produktów Agrimprove jest wynikiem połączenia sił liderów w dziedzinie specjalistycznych dodatków żywieniowych dla zwierząt – beligijskiej firmy Nuscience oraz prowadzonej przez Fernando Tamamesa amerykańskiej firmy Special Nutrients. Przedsiębiorstwa te zostały przejęte przez Royal Agrifirm Group i pod wspólną marką Agrimprove będzie dalej rozwijać wysokiej jakości rozwiązania, dedykowane m.in. do zwalczania mikotoksyn. 
Pasza dla zwierząt stanowi istotny element w łańcuchu produkcji żywności. Warto upewnić się, że zawsze jest bezpieczna dla zdrowia zarówno zwierząt jak i ludzi
Contact your agrimprove expert
Do you have a question or want personalized advice? Your Agrimprove expert is willing to help. Reach out directly or request to be contacted at your convenience.
Masz pytania?

Chętnie na nie odpowiemy

!
Daj nam znać! Nasz Specjalista skontaktuje się z Tobą – wspólnie znajdziemy sposób na optymalizację działań w twojej hodowli.