Zmniejszenie
liczby komórek
somatycznych
W trakcie laktacji wymię u krów mlecznych jest  bardziej niż zwykle podatne na infekcje. Podkliniczne i kliniczne zapalenie wymienia to bardzo częsty problem we współczesnej hodowli bydła mlecznego. Niezwykle istotnym jest aby w tym szczególnym czasie właściwie chronić zwierzęta aby móc w pełni wykorzystać ich genetyczny potencjał. Odpowiednia higiena i prawidłowe techniki dojenia tylko częściowo pomagają w uniknięciu tego typu problemów. Stosowanie dodatkowych, żywieniowych rozwiązań może być kluczowe dla uzyskania najoptymalniejszych wyników. Zdrowe wymię to lepsze mleko z mniejszą ilością komórek somatycznych – czyli najlepsza podstawa dla wysokiej jakości mlecznych wyrobów.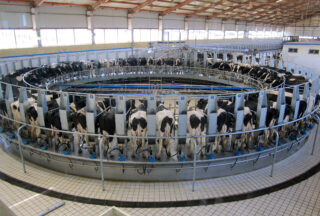 Rzeka (dobrego) mleka
Światowe zapotrzebowanie na nabiał rośnie i można spodziewać się, że ten trend będzie postępował. Właściwa optymalizacja żywienia krów mlecznych była punktem wyjściowym, który wpłynął znacząco na polepszenie wydajności mlecznej w stadach. Nie można jednak zapominać o jednej, istotnej kwestii – gospodarstwa różnią się od siebie, różne są ich potrzeby i wyzwania, z którymi muszą się mierzyć. Przez lata współpracy z Hodowcami upewniliśmy się, że nie ma jednego gotowego rozwiązania na wszystkie problemy, dlatego stawiamy na indywidualne podejście. Każdy przypadek, z którym się spotykamy traktujemy jak okazję do poszerzania naszego doradztwa i doskonalenia oferty. Połączenie naszej wiedzy i doświadczenia praktyków – Klientów Agrifirm daje zaskakujące efekty. Więcej, lepszej jakości mleka to nasz wspólny cel!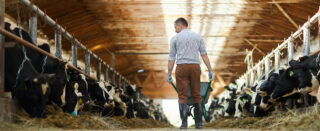 Wiemy, że nie ma jednego,
gotowego rozwiązania na wszystkie problemy. Dlatego stawiamy na indywidualne podejście.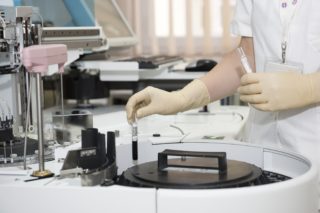 Indywidualne podejście – szerokie spojrzenie
Wiele czynników wpływa na jakość i ilość mleka w trakcie laktacji. Najważniejszym z nich są niewątpliwie  stan wymienia oraz zdrowie przewodu pokarmowego (szczególnie żwacza i jelit). Nie należy bagatelizować również wpływu stresu na wydajność.  Każdy z tych problemów może zostać rozwiązany dzięki odpowiedniemu żywieniu. Odpowiednia optymalizacja dawek pokarmowych to najwłaściwsza droga do uzyskania zadowalających wyników produkcyjnych. Dzięki bliskiej współpracy z Hodowcami jesteśmy w stanie efektywnie modyfikować sposób żywienia stada uzyskując mleko w odpowiedniej ilości, jakości i opłacalności.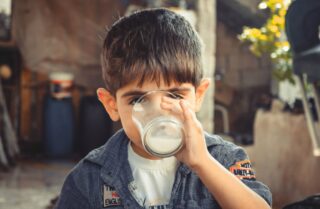 Wyniki mówią same za siebie
Pracując na codzień z gospodarstwami mlecznymi i producentami na a całym świecie, możemy pełnym przekonaniem podzielić się wieloma inspirującymi przykładami naszych sukcesów na tym polu. W wielu przypadkach byliśmy w stanie znacznie zmniejszyć ilość komórek somatycznych w ciągu bardzo krótkiego czasu. Jeśli chcielibyście Państwo dowiedzieć się więcej, prosimy o kontakt ze swoim Specjalista ds. Żywienia zwierząt lub z naszą infolinią pod nr telefonu 800 777 999.
Optymalna wydajność produkcji nie musi być wyborem pomiędzy jakością i ilością. Te dwa czynniki powinny iść ze sobą w parze
Contact your agrimprove expert
Do you have a question or want personalized advice? Your Agrimprove expert is willing to help. Reach out directly or request to be contacted at your convenience.
Masz pytania?

Chętnie na nie odpowiemy

!
Daj nam znać! Nasz Specjalista skontaktuje się z Tobą – wspólnie znajdziemy sposób na optymalizację działań w twojej hodowli.