The theme "Gut Health" has only grown in importance in recent years. That is why Agrimprove will participate in the hybrid seminar on Gut Healt, hosted by Pig Progress during the upcoming edition of Eurotier in Hannover, Germany.
The seminar will take place on Nov. 16 at 10:00 CET.
Knowing what is happening inside the pigs' gastro-intestinal tract has become a truly hot topic for the swine industry. Obviously that development was encouraged by the ban on using growth-promoting antibiotics in the EU, followed by the recent ban of pharmacological levels of zinc oxide. Banning the usage of these substances doesn't mean that gut health problems have ceased to be a problem. More than ever, therefore, knowledge is needed how to better prepare and help the pigs get through weaning smoothly – and beyond. This seminar will address various lines of thought and present strategies.
Speaker Agrimprove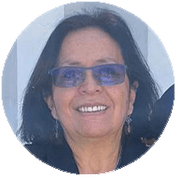 Margarita Trujano – Technical Director & Swine specialist will give a presentation on: "Understanding endotoxins' role in pig health"
What are endotoxins?
How do they affect pigs?
How can you manage endotoxins?