Enterococcus cecorum


Causing both leg problems  and headaches
E. cecorum (EC) is becoming a real challenge to the broiler industry. Although known for 15 years already, no real solution or approach to minimize the negative impact on animal welfare and economic performance has been identified. In Europe, it is still one of the main reasons why antibiotics are used in broiler meat production. E. cecorum was first considered a normal commensal inhabitant of the intestine of poultry. However, it seems that pathogenic strains are increasing and can be detected not only in breeders and growing broilers but also in the environment, meat, on the shell of hatching eggs, and even in the yolk sac of day-old chicks.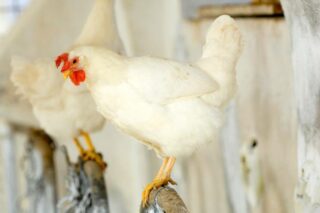 A developing situation
The transition from a commensal strain to a pathogenic strain causing lameness, reduced performance, and mortality or increased rejections at processing plants is causing a lot of headaches to the industry. What has produced this change over the last 15 years and what is affecting this imbalance of microbiome in the intestine from the first days onwards? The answer is still unknown and is the focus of many poultry researchers.
A gram-positive bacteria, the industry is looking to minimize or solve the issue of EC by using products and molecules which interact with gram-positive bacteria. Unfortunately, this can result in collateral damage for nonpathogenic gram-positive, and beneficial, bacteria such as Lactobacillus.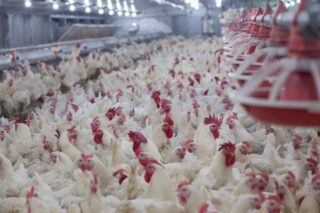 A different approach
Knowing that EC is often triggered by other problems, such as E. coli, an opposite approach could be part of the solution. Instead of focusing on reducing gram-positive bacteria, one could focus on reducing the pathogenic gram-negative bacteria observed to proceed EC problems.
Medium-chain fatty acids, especially C6 to C10, show strong antibacterial activities against pathogenic gram-negative bacteria. They also demonstrate positive results in regards to stimulating the presence of beneficial Lactobacilli in the gastrointestinal tract. This is why the idea of working to reduce the harm done by pathogenic bacteria, while also stimulating the natural commensals in the GIT, can protect against E. Cecorum.
Gram-pozitif bakterileri azaltmaya odaklanmak yerine, E. cecorum sorunlarını ilerlettiği gözlemlenen patojenik gram-negatif bakterileri azaltmaya odaklanılabilir.
Your Agrimprove expert
Do you have a question? Our Agrimprove experts are willing to help. Reach out to these people based on your current location, or find your local contact.
Do you want to know more?
Leave us a message or contact your local Agrimprove expert.
We will get back to you with more detailed information.