Alternatives to cope


with stress
In broiler production many husbandry practices are taken for granted. What is much less known is that even the most common husbandry practices can cause significant stress to the growing animals leading to reduced performance. Sub-optimal ventilation procedures increasing ammonia in the poultry house or increasing CO2 levels on the edge of the acceptable, a slightly increased stocking density resulting in less feeding space per bird, a poorly executed spray vaccination, delayed placement, …. are all husbandry practices that often occur. As a result,  all of these sub-optimal practices cause stress in the bird which in turn stimulates the release of free radicals. Free radicals are responsible for cell and tissue damage and even cause damage at the DNA level. Ultimately resulting in a less optimal feed efficiency.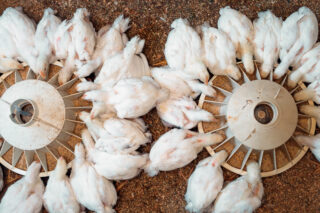 Usually, when  one recognizes that damage has been done, one tries to mitigate the impact by offering antioxidants that provide electrons to neutralize the free radicals. So, the mechanism is supplying a certain extra number of electrons. On the other hand, one could also look at the process as such from a quality point of view as an alternative to this. What could be done to neutralize the free radicals preventive even if there is no excess of electrons? Could phytogenics play a role in this as it is known that the efficiency of the anti-oxidative process also depends on different enzymes. Wouldn't it be more efficient if one could additionally stimulate the secretion of these anti-oxidative enzymes or increase their activity by using the proper phytogenic molecules?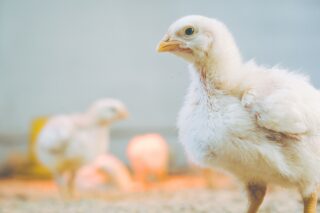 Phytogenic molecules are known for their variety of biochemical and physiological activities. Wouldn't it be an opportunity to look for natural molecules that are able to stimulate the secretion of antioxidant enzymes in the cell? Where in nature can we find molecules or ingredients that are not toxic to poultry but still have this stimulating effect on the secretion of antioxidant enzymes?
Solutions worth considering
Ready for improvement? Try one of our suggested solutions with a proven added value.
Contact your agrimprove expert
Do you have a question or want personalized advice? Your Agrimprove expert is willing to help. Reach out directly or request to be contacted at your convenience.
Rob Goedegebuure
Regional Sales Manager Agrimprove EMEA North
Do you want to know more?
Leave us a message or contact your local Agrimprove expert.
We will get back to you with more detailed information.