Feed mitigation
the missing link in
biosecurity
Last decades the global pig population has been hit by several emerging disease challenges. Think about the huge damage that was caused by diseases like Foot and Mouth Disease (FMD), PRRS, PED and more recently African Swine fever (ASF). All of the above challenges have a few characteristics in common: they are all viral, they have the ability to spread with a minimum of virus particles, they have a huge economic impact and biosecurity is the main method to prevent farms of being hit by this disease.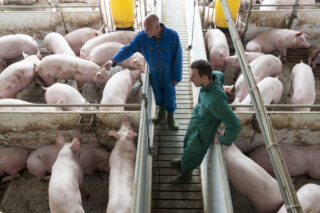 Biosecurity, closing all entrance gates for pathogens
When talking about biosecurity nowadays the main concern is stopping people, vermin, materials and even air from entering a farm while carrying disease. The easiest way is simply to restrict the entrance. However sometimes it is essential to have contact with the 'outside world'. Pigs have to go to slaughterhouses, manure has to be carried out to the fields and feed and water has to enter the farm. All these different contact points are the weak spots for biosecurity. Taking the appropriate managerial measurements and using the adequate anti-sceptic products becomes more and more common practice; while feed mitigation is often forgotten. It is however proven by research that also feed can be a transmitter of viruses (Niederwerder et al.)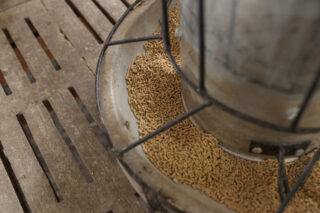 Close the door for viruses on a sustainable and profitable way
Imagine that it would be possible to treat animal feed with a sustainable and safe product in this way that it leads to maximal reduction of viral spreading and in the same time significantly increases animal performance. Wouldn't this be an ideal option for the animal, the farmer and the whole industry? This is exactly the idea that will be 'farmed' by a global team of independent researchers, developers and integrators.
Do you want to be the first in line to hear more on the outcomes and harvest the idea together with us? Contact our Agrimprove specialist Kobe Lannoo.
The difference between making profit or bankruptcy during times of ASF is very simple: keep the virus out of the farm by all means. How to do it is where it becomes complicated.
Solutions worth considering
Ready for improvement? Try one of our suggested solutions with a proven added value.
Contact your agrimprove expert
Do you have a question or want personalized advice? Your Agrimprove expert is willing to help. Reach out directly or request to be contacted at your convenience.